Baxter Construction offers mold removal and remediation services in the Yakima WA area and beyond.
If you notice mold, don't wait to start fixing the problem - especially if you live with any pets, children, or the elderly. Mold can quickly spread and develop into a costly problem or a serious health hazard. Often, mold growth indicates other underlying issues like water leakage or humidity buildup. Let us help you handle mold and mildew safely and effectively.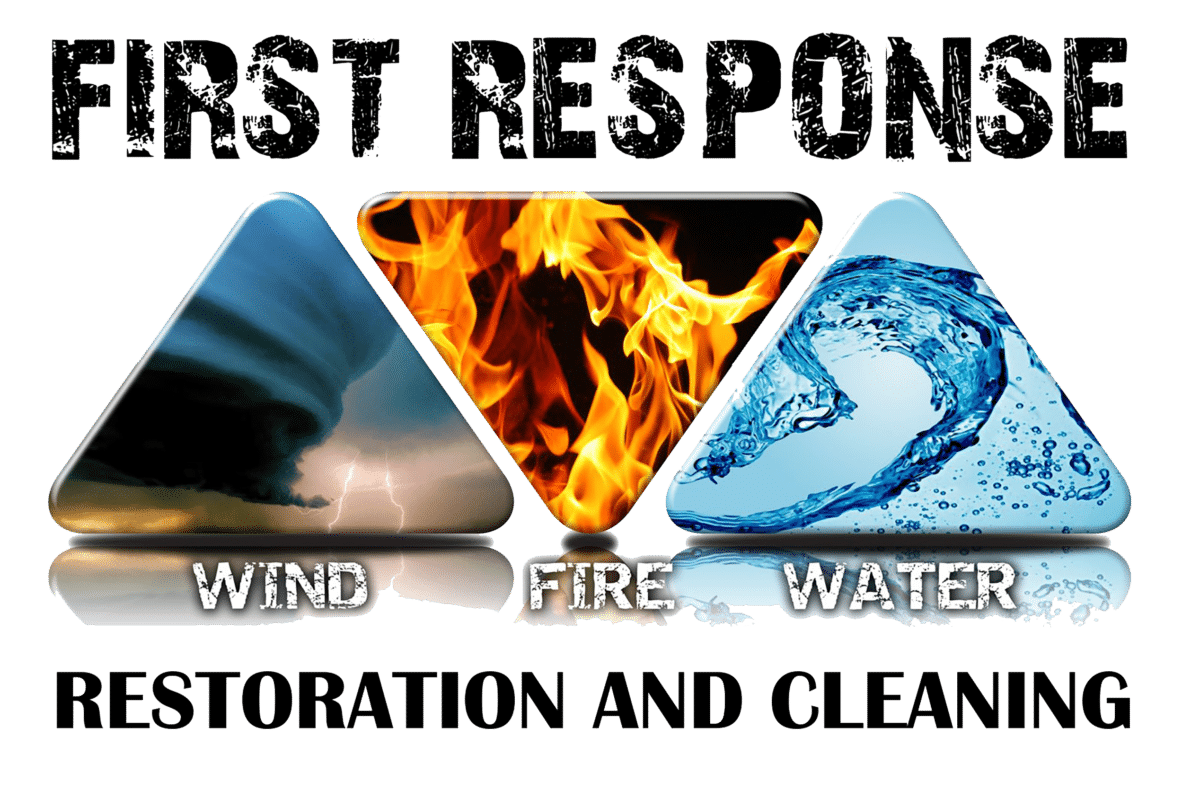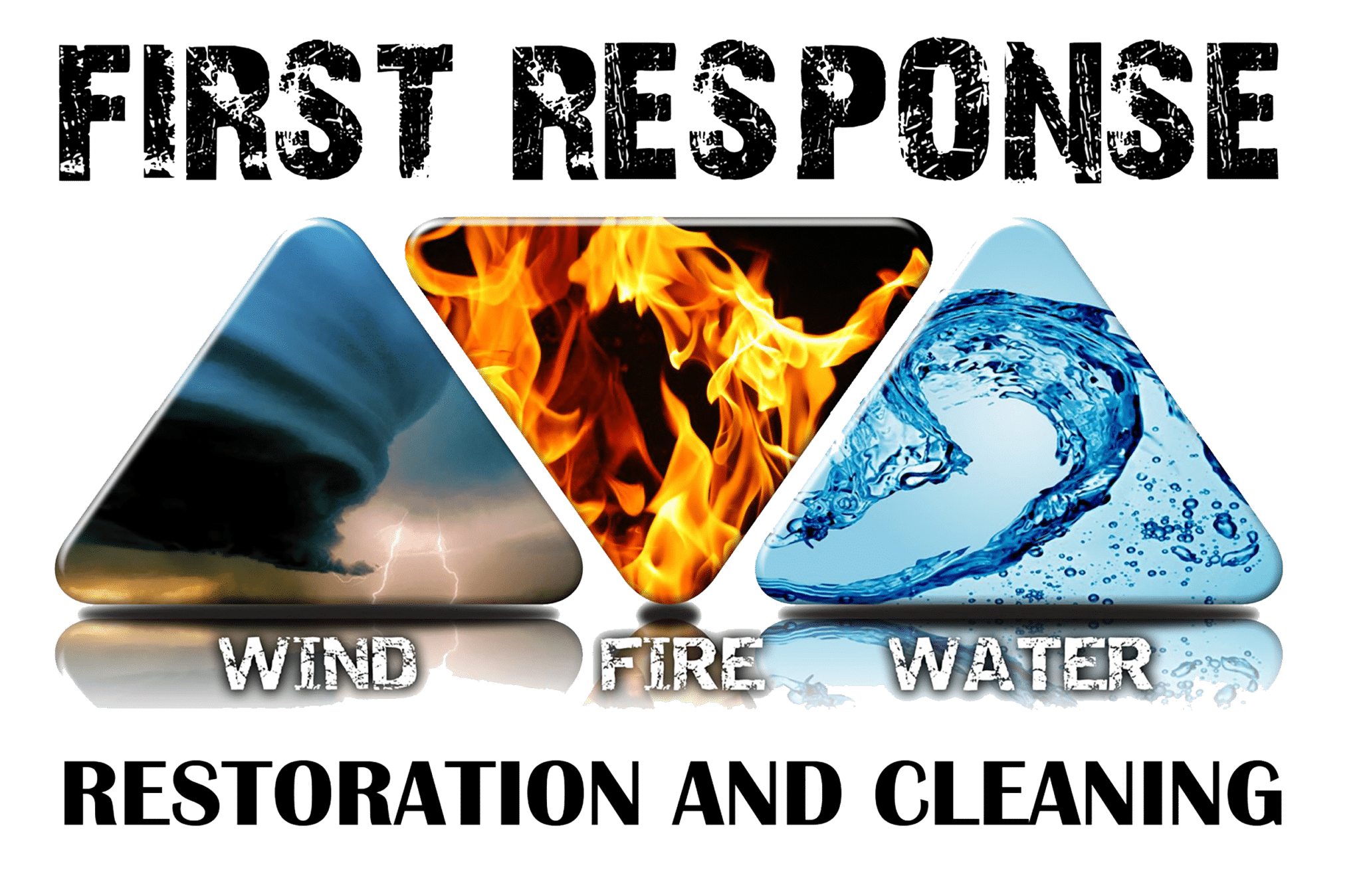 If you are experiencing an emergency, call 24/7 for fast service and repair.
Our First Response Team is a dedicated group of professionals who work around-the-clock to respond quickly and efficiently whenever you need us. Our 24/7 services cover water damage mitigation and restoration, flood cleanups, pipe bursts, and roof leaks. We can even handle insurance claims. 
You shouldn't have to worry about damages caused by outside circumstances. Rest assured that our expert technicians will take care of your home or business, no matter what time you call! 
We are committed to: 
     Absolute 24/7 emergency services

     First contact within 30 minutes

     Being on site within hours

     Maintaining insurance approved documentation

     Ensuring you receive the highest quality of service

     Working through billing with your adjustor
Learn more about Mold Removal & Remediation
1. What is Mold Removal & Remediation?
Handling mold begins with containment. Mold spores are highly volatile and easily spread around. We want to make sure the mold stays where it is and doesn't spread to any other areas. This includes removing any people or belongings from the area. Along the way, we'll also work to resolve any ongoing water damage, flooding, or leaks that may be contributing to mold growth.
First, we want to remove mold from the areas. This means cleaning the air and affected materials with the appropriate chemicals. If the surfaces are porous (like some woods, drywall, insulation, fabrics, or carpeting), we may remove and replace them altogether. 
Lastly, we'll take steps to ensure the problem doesn't happen again. Depending on your situation, this may look like installing appropriate ventilation (ceiling or bathroom fans), proper sealants, and repairing roof or plumbing leaks.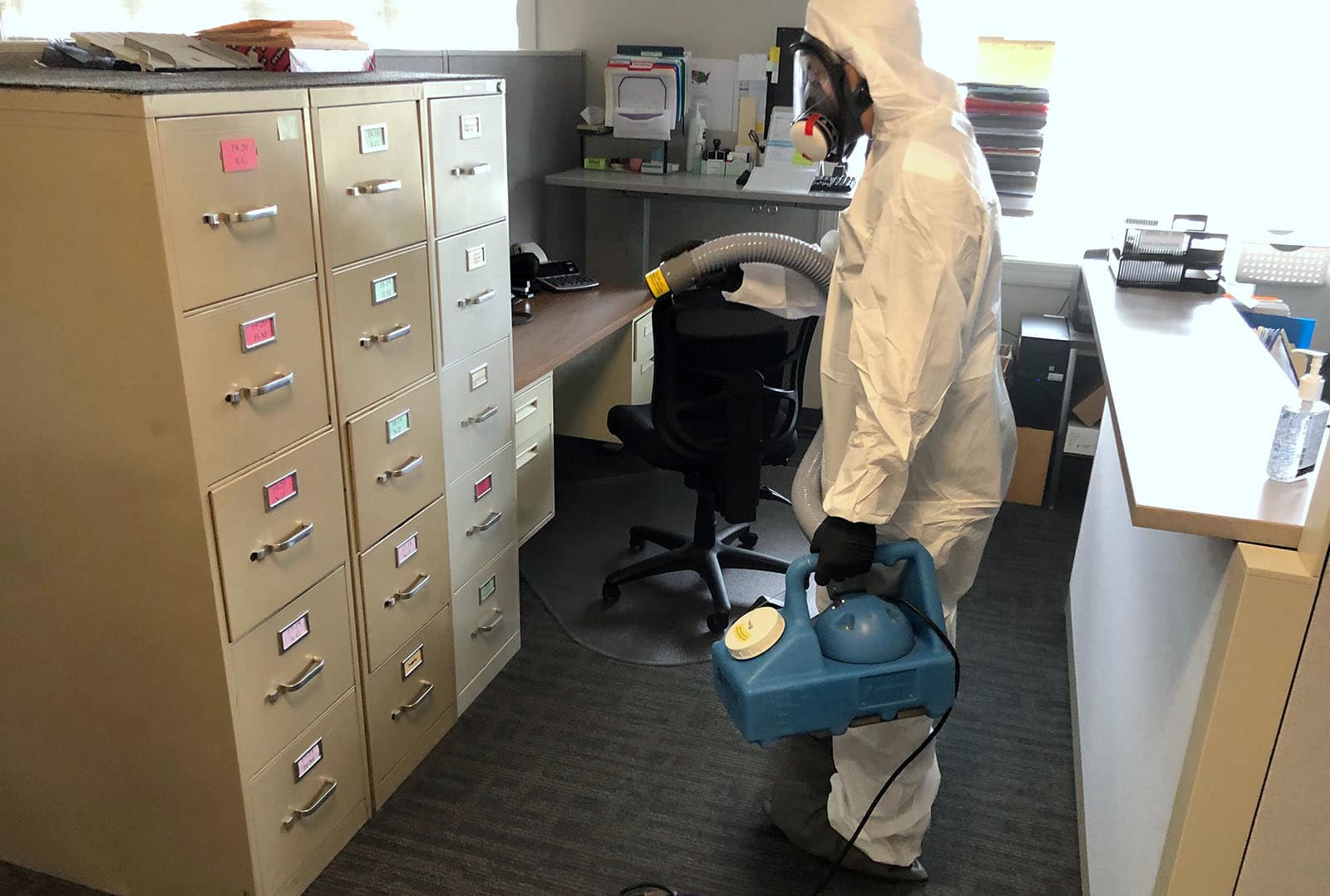 Baxter Construction is a full service restoration company in Yakima, WA.
We can be there from start to finish to help correct mold.
2. Mold Prevention & Common Causes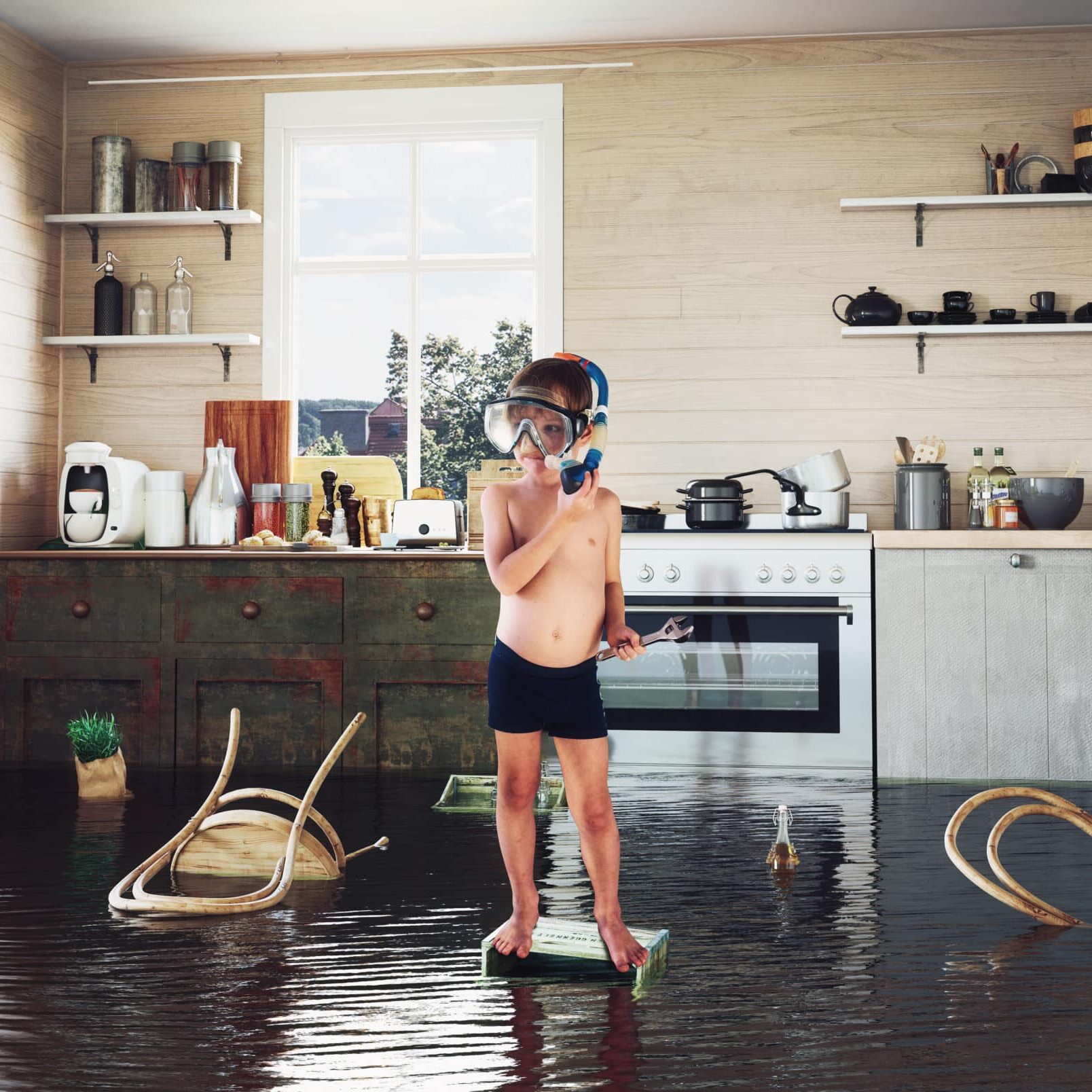 Floods
Whether it's from a major pipe burst or an accidental bathtub overflow, standing water not only damages materials but fosters mold growth. Be sure to consult a professional after a flood, or if you are considering buying a house on a flood plain or with a sump pump. For more information on how we handle water issues, check out our page on water damage restoration.
Roof Leaks
Without regular inspection, a roof leak may go unnoticed for a long time. Gradual water damage can promote vigorous mold growth. Build the habit of checking in on your roof and attic once or twice a year. Depending on the materials used, your roof should be replaced every 12-25 years.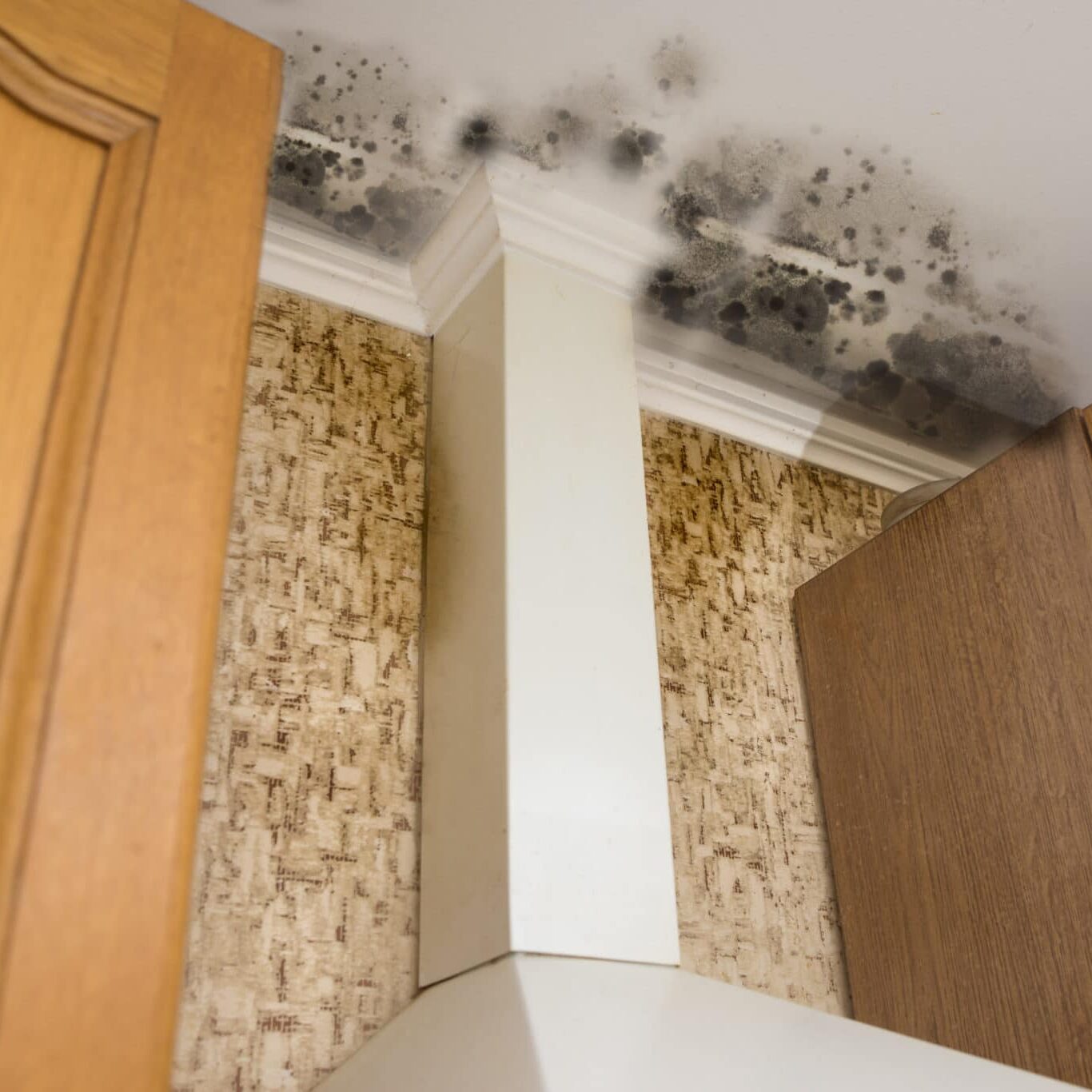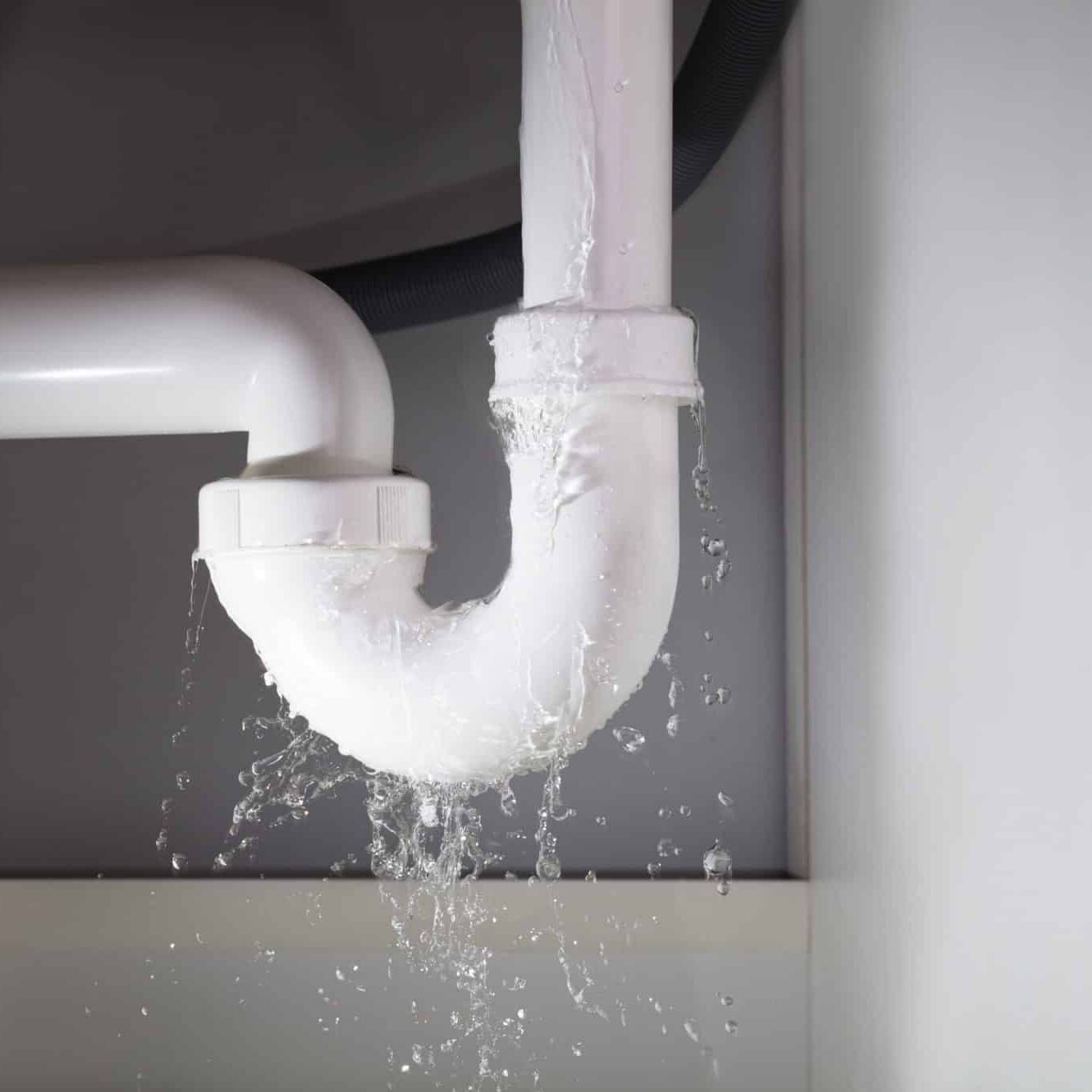 Plumbing & Kitchen Leaks
Pipe leaks under the sink, or wax ring leaks around your toilet can damage the surrounding materials. If not repaired and dried properly, mold growth will ensue. If you notice a leak, be sure to have it repaired promptly, and inspect nearby areas for any damage.
Humidity Buildup
Most mold thrives on warmth, darkness, and high humidity. This makes bathrooms and attics some of the most commonly affected areas. If your bathroom doesn't have a ceiling fan - or if you don't use it - you're looking at needing mold remediation down the road. The same is true of attics; the north slope often holds humidity which can produce attic mold. If inadequately ventilated, temperature increases can create an ideal space for propagating mold.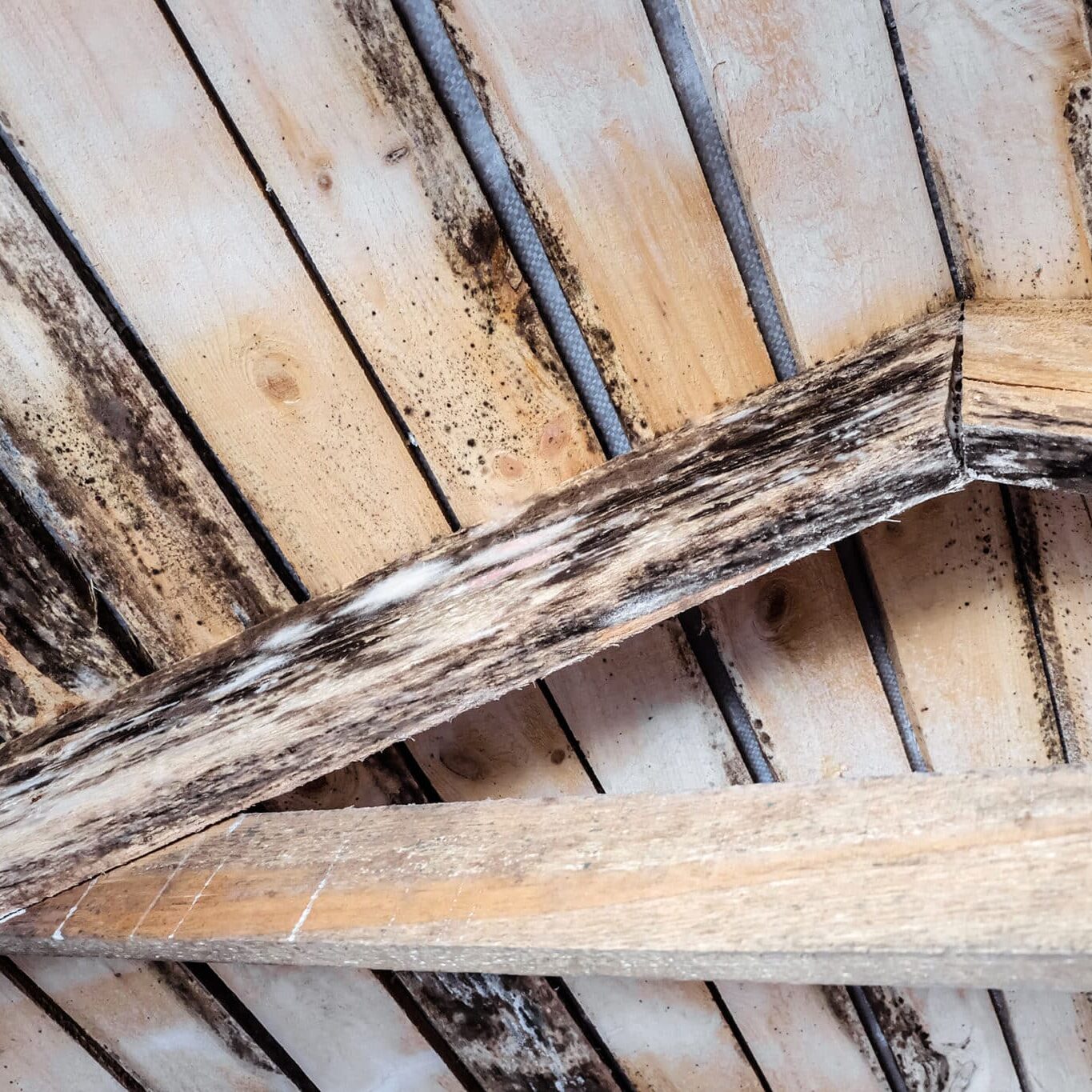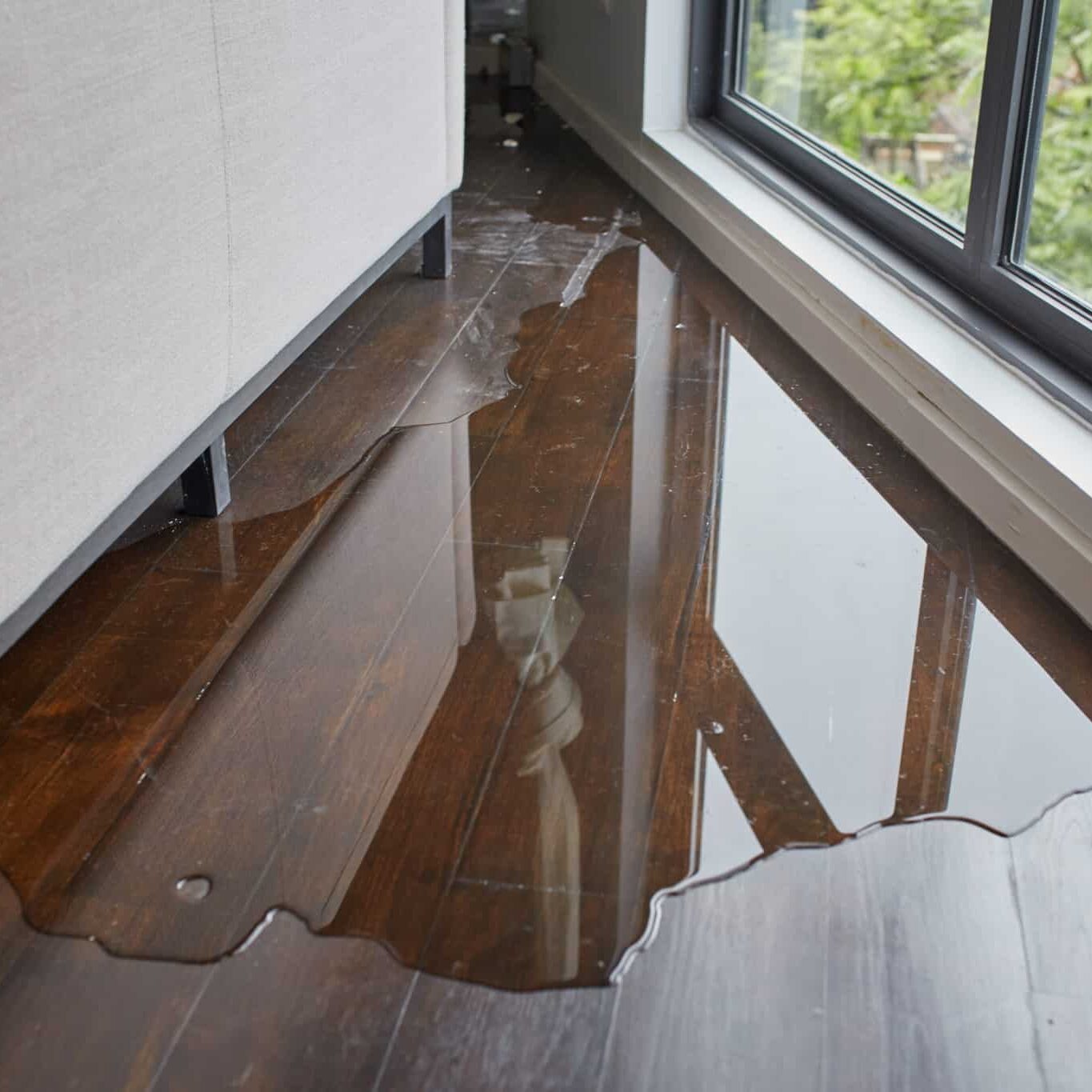 Improper Sealants
Some windows and doors may not be adequately sealed against external water exposure, especially in older houses. Rain, snow, gutter failure, or even sprinklers near a structure can cause water damage that may promote mold. Be sure to regularly inspect your building's exterior, clear the gutters, and point sprinklers away from structures.
If you've found mold or are noticing warning signs like musty odors, there are a few things you can do while waiting for professional help to arrive.
Limit Exposure
If possible, contain the area as much as possible. This is especially true if you are in a congregate setting or areas with pets, children, the elderly, or immunocompromised individuals. Close any connecting doors, windows, or vents and minimize your exposure.
Turn Off Air Systems
You will want to limit airflow near mold, as that can spread spores around to other areas. We recommend turning off any ceiling or standing fans. If feasible, turn off any heating or cooling systems.
Prevent Further Damage
If you know what is causing the mold - humidity from a shower, a toilet or sink leak, a flood - it doesn't hurt to take steps to prevent further damage. This might look like using a different bathroom or sink, pumping away any standing water, or shutting off the water entirely.
There are some things you may want to do that are actually unhelpful to the mold remediation process. Please try to observe the following:
Don't Use Bleach or Disinfectants
We know it's counterintuitive, but bleach and other common household disinfectants are NOT our tools of choice. Please don't try to use them on affected areas. You also don't want to be touching or disturbing the mold.
Don't Dry the Area
We often see clients try to dry out flooded or humid areas. Putting air movement on mold will only blow spores around and cause the problem to spread. Avoid using fans or HVAC systems while waiting for the professionals to arrive. You want to limit your overall exposure to the mold.
Don't Paint Over Mold
You may be tempted to paint over mold. This is not a viable (or healthy) solution to your problem. Mold will continue to grow and spread through paint. You may see paints that claim "anti-mold" or "anti-fungal" properties. Unfortunately, these only work when applied to a properly cleaned surface.
Please call Baxter Construction for professional help with mold remediation!
4. What Can I Expect When I Call?
When you call, we'll set up an inspection time. We'll arrive on site and start documenting the damage, usually with photos. Then, we'll evaluate what's causing mold build up in the area, what's giving it nutrition, the humidity levels, etc. Once our initial assessment is complete, we'll give you and your insurance a bid. Then, we can move forward with the mitigation process.
Once we've assessed your needs, we want to prevent the issue from worsening. This is called mitigation, which can include a few different techniques.
Containing The Area
When beginning mitigation, one of the first things we want to do is prevent mold and spores from spreading. This may look like turning off all HVAC systems, placing physical barriers, or even setting up a negative air pressure system.
Unaddressed water damage is one of the contributing causes of mold growth. Often, this can look like shutting off water to the area, repairing leaks, removing standing water, or incorporating proper ventilation.
Cleaning & Drying
The majority of mitigation is a cleaning process. We usually go through with HEPA vacuums, antimicrobials, and air scrubbers to remove all the spores. Then, we disinfect the whole area, wipe it down, disinfect it a second time, and dry it out. At times, we may need to remove entire surfaces for cleaning.
Special Care & Cleaning Services
Our First Response Cleaning & Restoration Team can help when it comes to removing mold from your possessions. They are well-equipped to restore items like clothing, upholstery, furniture, and electronics. During the mitigation process, the team will gather any affected items and work on them as your home or business is being restored.
We'll begin restoration once the affected areas have been cleaned, dried, and moisture tested. Baxter Construction is a full restoration company with a robust interior and exterior portfolio. Restoration can range from minor cosmetic repairs like replacing carpets or refinishing cleaned surfaces, to major reconstructions.
5. Why Choose Baxter Construction?
When it comes to mold remediation, safety and speed are critical. No restoration company in Yakima compares to Baxter Construction. We use cutting edge technology and equipment. We guarantee meeting industry standards for all procedures. 
Our technicians are high quality people with amazing attention to detail. Many of them are IICRC certified. All of our employees are background checked. Baxter Construction maintains a drug free environment. Our company vehicles are branded and easily identifiable on site.
For over 25 years, Baxter Construction has been a family owned and operated company. Your house or business may become our worksite, but it's still your home or workplace. We believe in treating you like a friend or neighbor, communicating clearly and exceeding your expectations.