Baxter Construction offers water damage restoration services in the Yakima WA area and beyond.
Whether from flooding, leaky pipes, leaky roof, overflowing sinks or tubs, etc, Baxter Construction & Restoration is your best choice for water damage restoration including mitigation, cleanup, restoration, and working with insurance. We are fast, thorough, friendly, and professional. Read on to learn how we can help you, or act now if you are experiencing an emergency.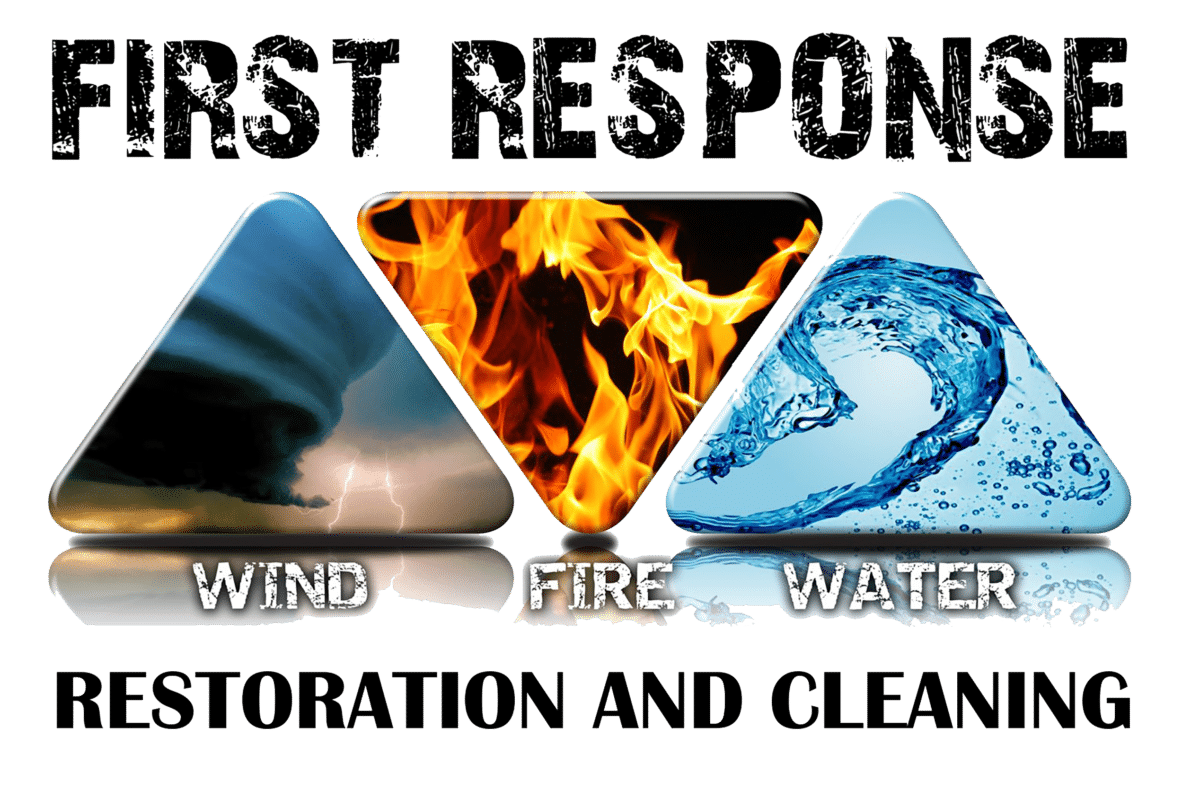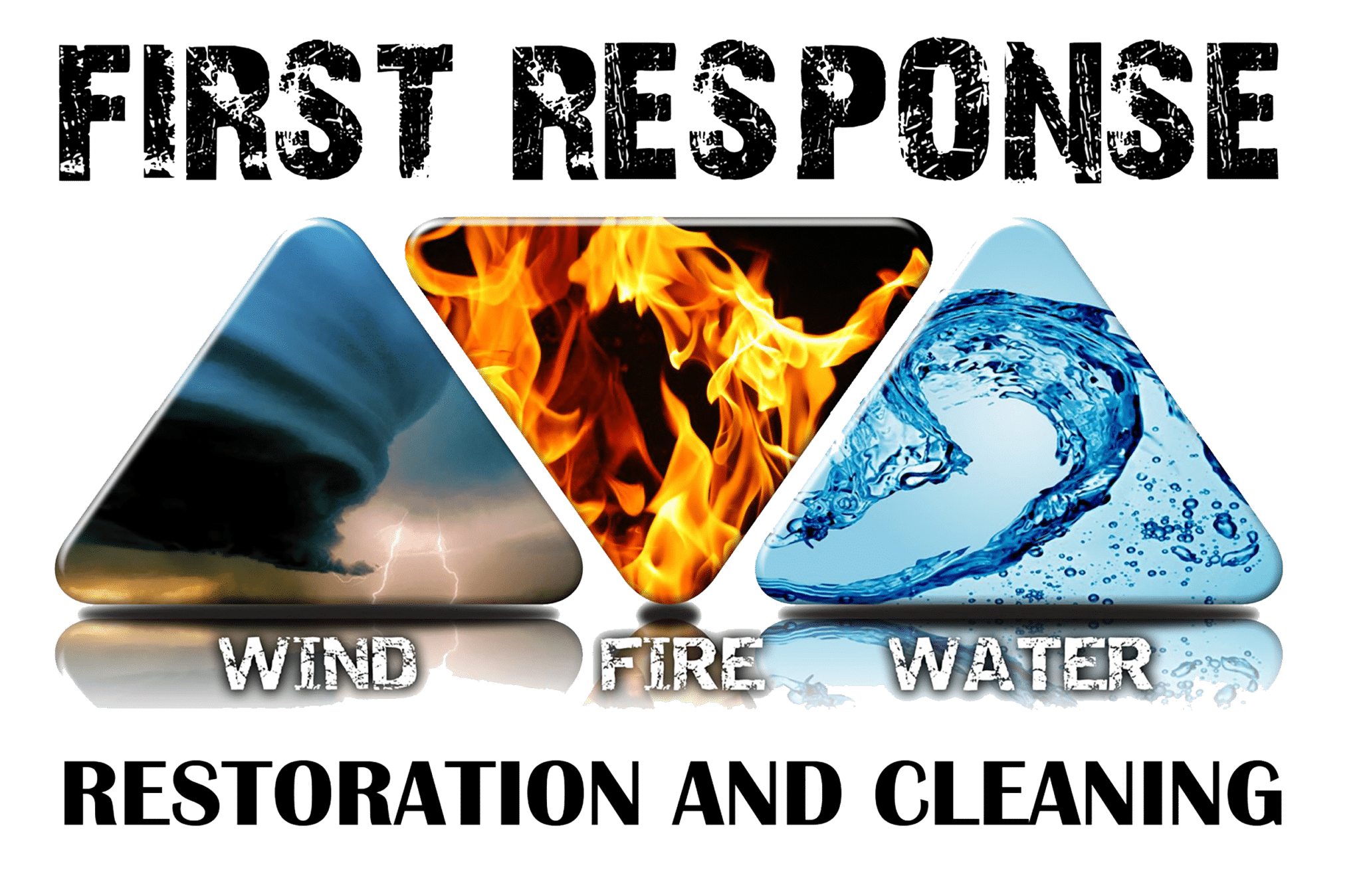 If you are experiencing an emergency, call 24/7 for fast service and repair.
Our First Response Team is a dedicated group of professionals who work around-the-clock to respond quickly and efficiently whenever you need us. Our 24/7 services cover water damage mitigation and restoration, flood cleanups, pipe bursts, and roof leaks. We can even handle insurance claims. 
You shouldn't have to worry about damages caused by outside circumstances. Rest assured that our expert technicians will take care of your home or business, no matter what time you call! 
We are committed to: 
Absolute 24/7 emergency services

First contact within 30 minutes

Being on site within hours

Maintaining insurance approved documentation

Ensuring you receive the highest quality of service
Learn more about Water Damage Restoration & Repair in Yakima.
1. What is Water Damage Mitigation and Restoration?
With water damage, it's important to act fast. Unfortunately, not every flood clean up company offers both water damage mitigation and restoration. But what's the difference?
Mitigation
... is the process of assessing, containing, and removing water to prevent further damages. This can include:
Stopping the flow of water

Assessing the quality of flood water to determine potential site health risks

Maintaining the structural integrity of the area

Extracting property from the affected area

Pumping away any standing water
Restoration
... is the process of returning your property back to its original state. This can include:
Clearing debris that can't be salvaged

Drying the affected area and salvaged materials

Applying antimicrobials to prevent mold growth

Demolition and reconstruction, if necessary
Baxter Construction is a full service restoration company in Yakima, WA.
We offer both water damage mitigation and restoration services.
A lot can happen on your property without you even knowing it! Be sure to monitor your property's water usage -
or this could be you!
2. Common Causes of Water Damage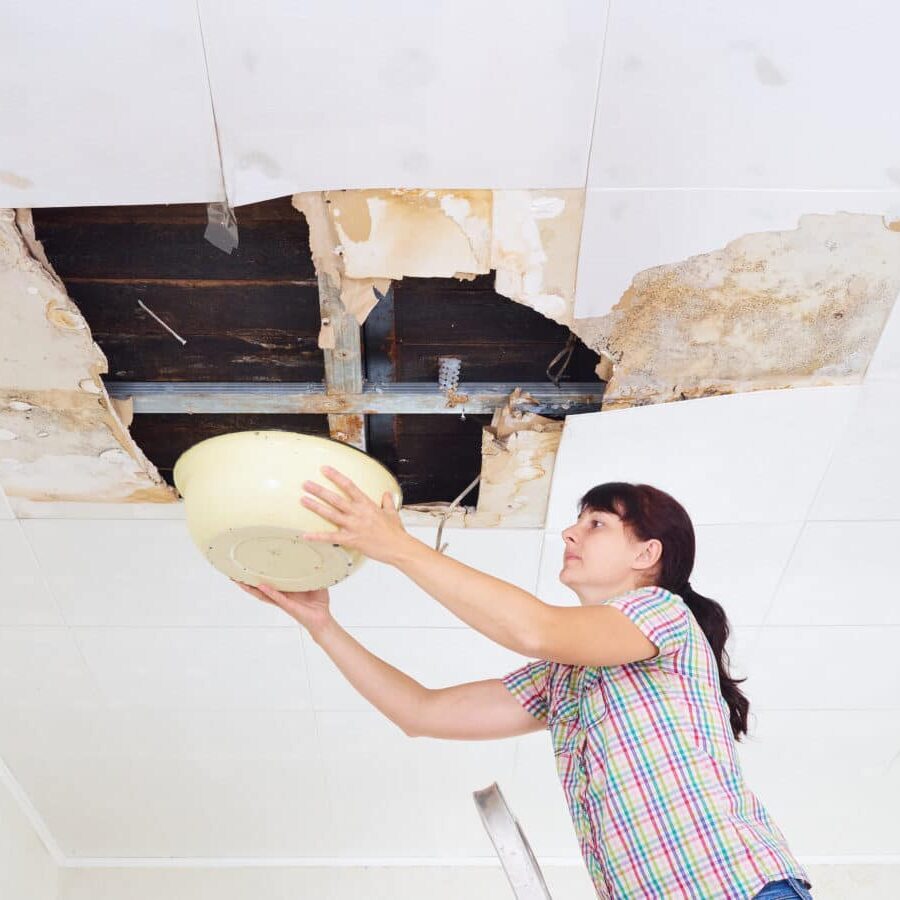 Roof Leaks
Roof leaks are a common cause of water damage. This can be due to gradual wear and tear over time, or from extreme heat, storm, and wind damage. Consistent roof maintenance can help minimize water damage down the road and causing mold in carpet. If your roof is leaking, we'll prevent further damage by tarping off the area - even during a storm. We can also work with your insurance companies to handle the claims and repairs after.
Supply Lines
Supply lines are water lines that connect to your common household appliances like washing machines, dishwashers, sinks, and some refrigerators. Regular maintenance on fixtures and filters can help prevent unexpected flooding. Be sure to periodically check for minor leaks around fittings. Any time you adjust or repair items that affect household water pressure, make sure your supply lines are secured and safe.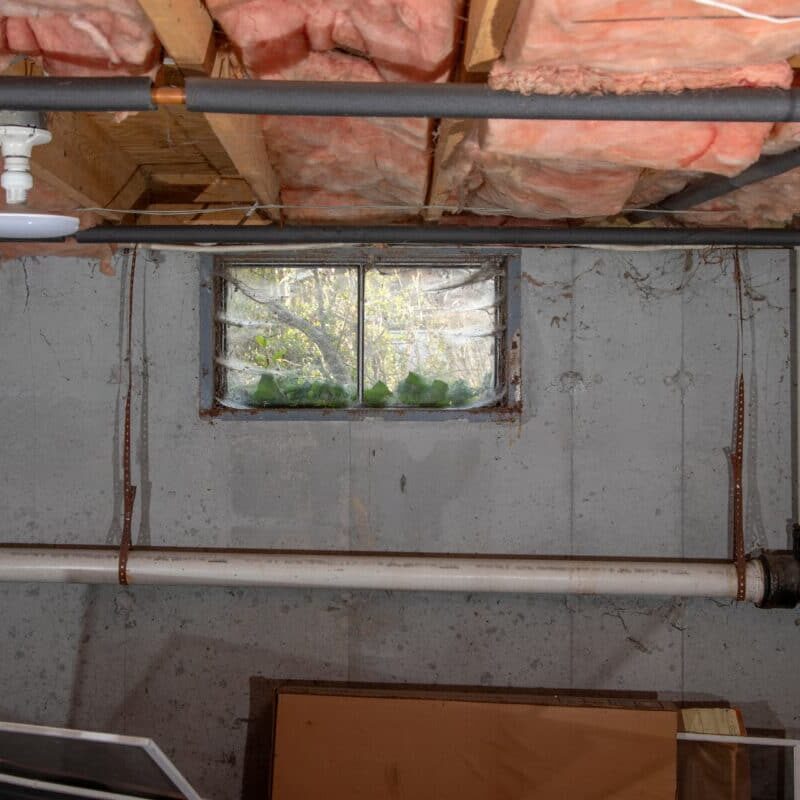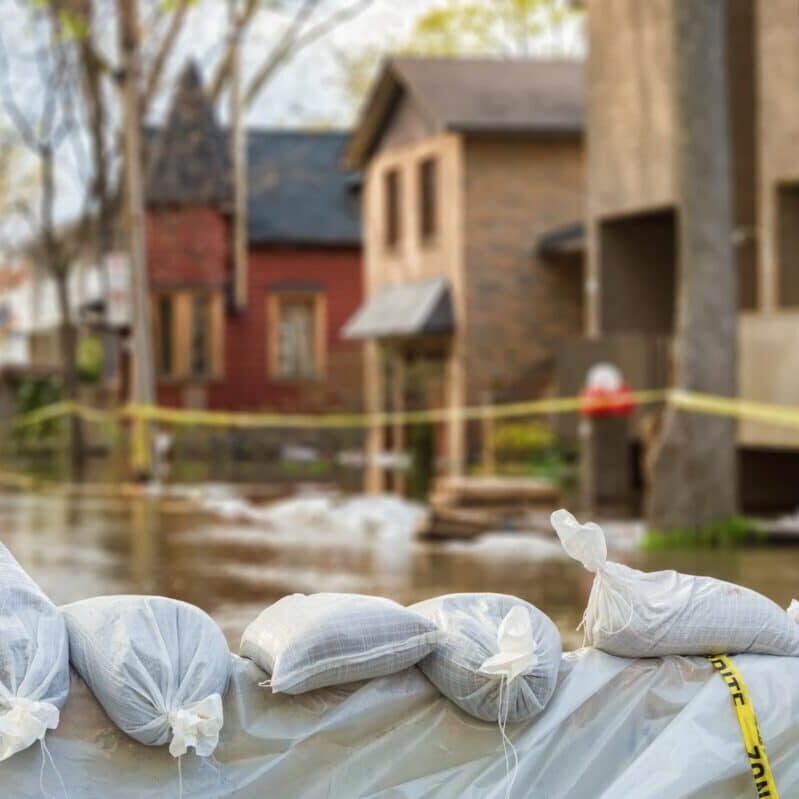 Exterior Flooding
Natural disasters, heavy rain, gutter failure, and even prolonged lawn watering can cause your main floor or basement to flood. This can cause extensive structural damage to your home and generate costly repairs. If left unaddressed, you may also need mold mitigation services as well. We'll work to stop the flooding, create a sustainable solution to prevent future flooding, and restore the damaged area.
Hot Water Tank Flood
An outdated or improperly installed hot water tank can fail, leaving you with a mess and no hot water. If this happens, we'll work to foremost stabilize the tank and then restore the affected area.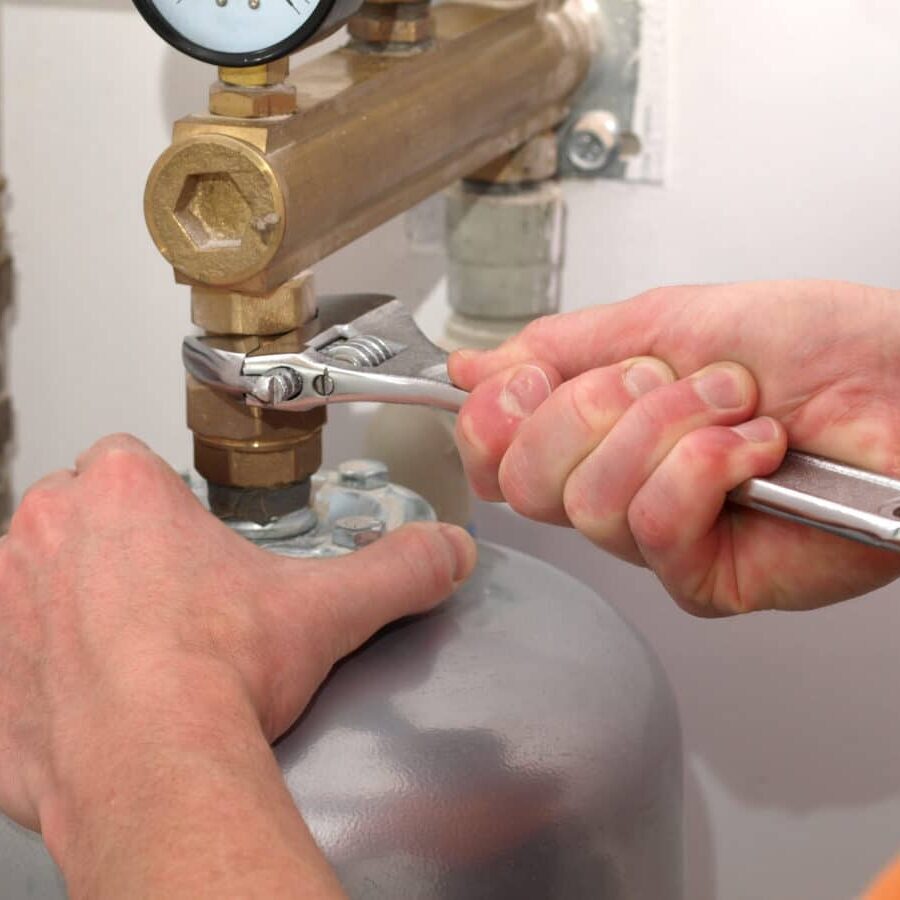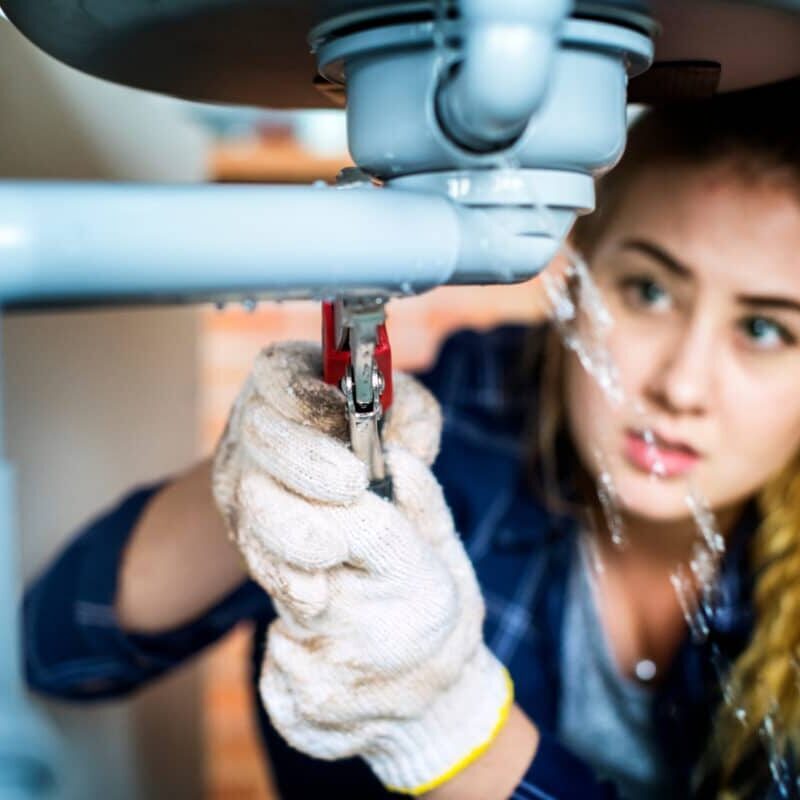 Sewer Failure
A sewer line blockage can cause a buildup of waste in your crawl space, potentially damaging the foundation of your home. Stagnant sewage also poses health risks for residents and pets, requiring personal protective equipment. Our professional cleanup staff is trained and certified to safely resolve sewer issues.
Shower, Tub, and Sink Overflow
Clogged drains are a major cause of flood damage. The typical sink faucet puts out about 1-2 gallons of water per minute. The typical shower faucet puts out about 2-3 gallons of water a minute. The typical bathtub faucet can release 4 or more gallons of water per minute. If out of control, these large amounts of water can cause serious flood damage to your home and carpeting. Our first steps will usually be to mitigate flooding and then begin restoration.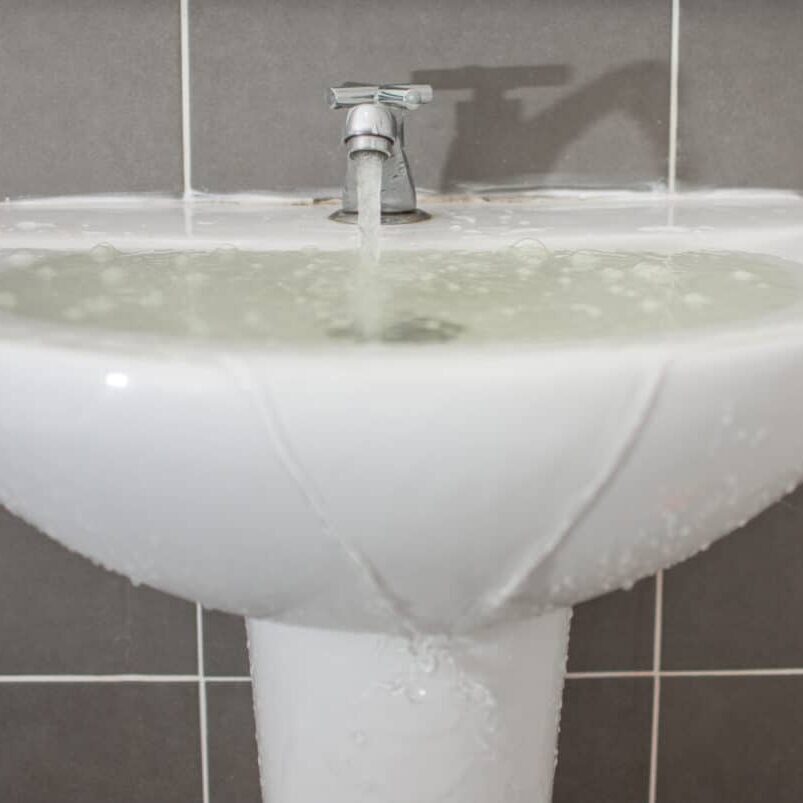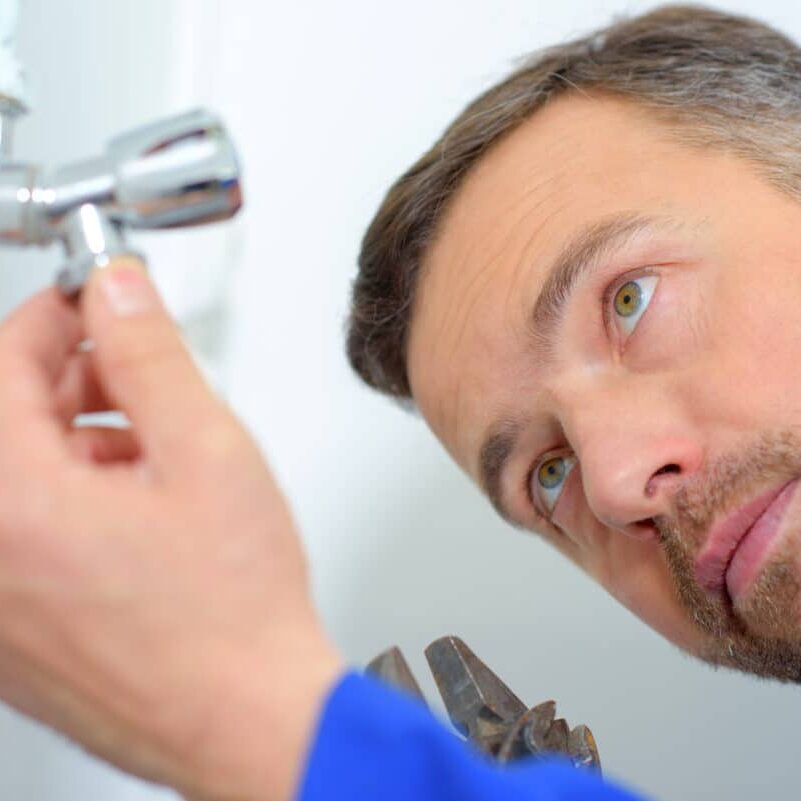 Shower and Bathtub Leaks
Maintaining bathroom sealants like shower tile grout and caulking is crucial to keeping moisture from building up. Neglect or poor maintenance can lead to mold in your walls, shower, and floor. This type of water damage can compromise the air quality of your bathroom. We'll work to dry and restore the area before sealing it in properly.
On the surface, resolving a flood sounds fairly simple and straightforward - but, in reality, there are multiple moving parts.
After you contact us, our first step is to promptly assess the cause of the situation and whether it's safe for you to be there. We make sure to factor in the presence of children or pets, as well.
We typically look for health hazards, like the presence of mold or fungus. We also examine the quality of water being leaked. There are 3 categories of flood water that each have different safety requirements: clean water, gray water, and black water. Additionally, we ensure the area is structurally safe. This minimizes the risk of injury for you and our employees.
If the area is considered unsafe, we can assist with relocating people to safer places.
Insurance
Navigating insurance can be complicated. From the beginning of the problem, we can help. We have experience working with insurance companies, and we can assist you with filing your damage claims. We also keep photo documentation on all of our projects to ensure accountability. Call us before you call your insurance company!
After our assessment, we want to immediately locate and stop the cause of flooding. Then, we'll begin drying and clearing materials.
Drying
Once the source of flood damage has been stopped, the drying process begins. This can take anywhere from hours to weeks, depending on the size of the affected space and the scope of damage. The most common equipment we use to extract water is air movers, fans, and dehumidifiers.
Debris Removal
Depending on the level of flood damage, some materials cannot be salvaged and may even hinder the drying process. This is common with drywall and carpeting. If structural damage occurred, the affected areas may be demolished down to the wall studs and sub-flooring to promote efficient drying and reconstruction.
Special Care and Cleaning Services
We can help minimize your losses when disaster strikes. Our First Response Cleaning & Restoration team specializes in water damage restoration in Yakima for sentimental or hard-to-replace items like pictures, furniture, clothing, and electronics.
Our team will gather up as many items for our customers as possible, usually during water mitigation or early restoration. We'll work on repairing these items as your home or business is also being restored.
Once the affected area is dried, we'll begin flood restoration. This includes preventative measures like applying antimicrobials and sealants, and reconstructing damaged areas.
If water damage is left unchecked, accumulated mold and fungus can cause serious respiratory issues down the road, among other health problems. Especially in carpet!
Our team is committed to providing quality mold remediation services. We have certified technicians who specialize in the prevention and cleanup of mold and fungi. This is a top priority issue we correct by removing the affected material, drying out any remaining moisture, and applying antimicrobials before reinstalling or reconstructing.
Reconstruction
Towards the end of the restoration process is when reconstruction begins. We'll moisture test the area to confirm that it's completely dry. Cleaned materials will be reinstalled. Removed or demolished materials will be replaced. Baxter Construction has a vast interior and exterior construction portfolio throughout the Yakima Valley. This includes roofing, kitchen, and bathroom reconstruction.
4. Baxter Construction will help get your life back to normal.
In the event that your house or business suffers from flood damage, it may become our worksite but still remains your home or workplace. Being safe and protecting the affected areas is important to us because customers often have children or pets in proximity when we arrive and begin to work.
We ensure all our personnel are properly equipped for tasks at hand through accredited training courses. Many of our technicians are IICRC certified. This optimizes the long-term outcomes of our flood damage restoration projects. We run background checks, maintain a drug free work environment, and use properly branded vehicles.
With over 25 years of experience in Yakima, let us help you handle your water emergency! At Baxter Construction, we strive to exceed client expectations, communicating consistently throughout the process. We are family owned and operated, treating everyone like our friend and neighbor.