Baxter Construction offers smoke damage restoration services in the Yakima WA area and beyond.
Smoke and soot are acidic substances, capable of eating away finishes, tarnishing metal, and even etching glass over time.
Unfortunately, smoke damage can be deceptive. Many cases we see aren't large house fires. Smaller incidents like a minor kitchen or heater fire can cause plenty of issues. The longer smoke and soot remain unaddressed, the more they seep in and become harder to get rid of.
If you're experiencing smoke damage, the sooner you call the professionals, the sooner for smoke and soot removal.
If you are experiencing an emergency, call 24/7 for fast service and repair.
When it comes to smoke damage, our First Response team is available 24/7/365. After you call, we'll contain the area, recover your belongings, and begin the restoration process.
We are committed to: 
     24/7 emergency response

     One hour response time

     Securing the site (board-up, tarping, etc.)

     Packing, cleaning, and storing your belongings

     Documenting and assisting with insurance claims
Learn more about Smoke Restoration in Yakima
1. What is Smoke Restoration?
The majority of our restoration process involves smoke and soot removal and clean up. They are acidic substances, meaning they can corrode most surfaces if left unchecked. Because of how hot and cold air interact during fires - smoke and soot damage can also spread to some unforeseen places. This includes ductwork, closets, and even drawers.
Restoration
... in the process of returning your property back to its original state. This can include:
     Laundering or dry-cleaning clothes

     Cleaning upholstery and furniture

     Refinishing porous surfaces

     Document and picture restoration

     Replacing ductwork

     Odor mitigation
Baxter Construction is a full service restoration company. From minor smoke incidents to major fire damage restoration, we can be there to help.
2. Smoke Damage Causes & Prevention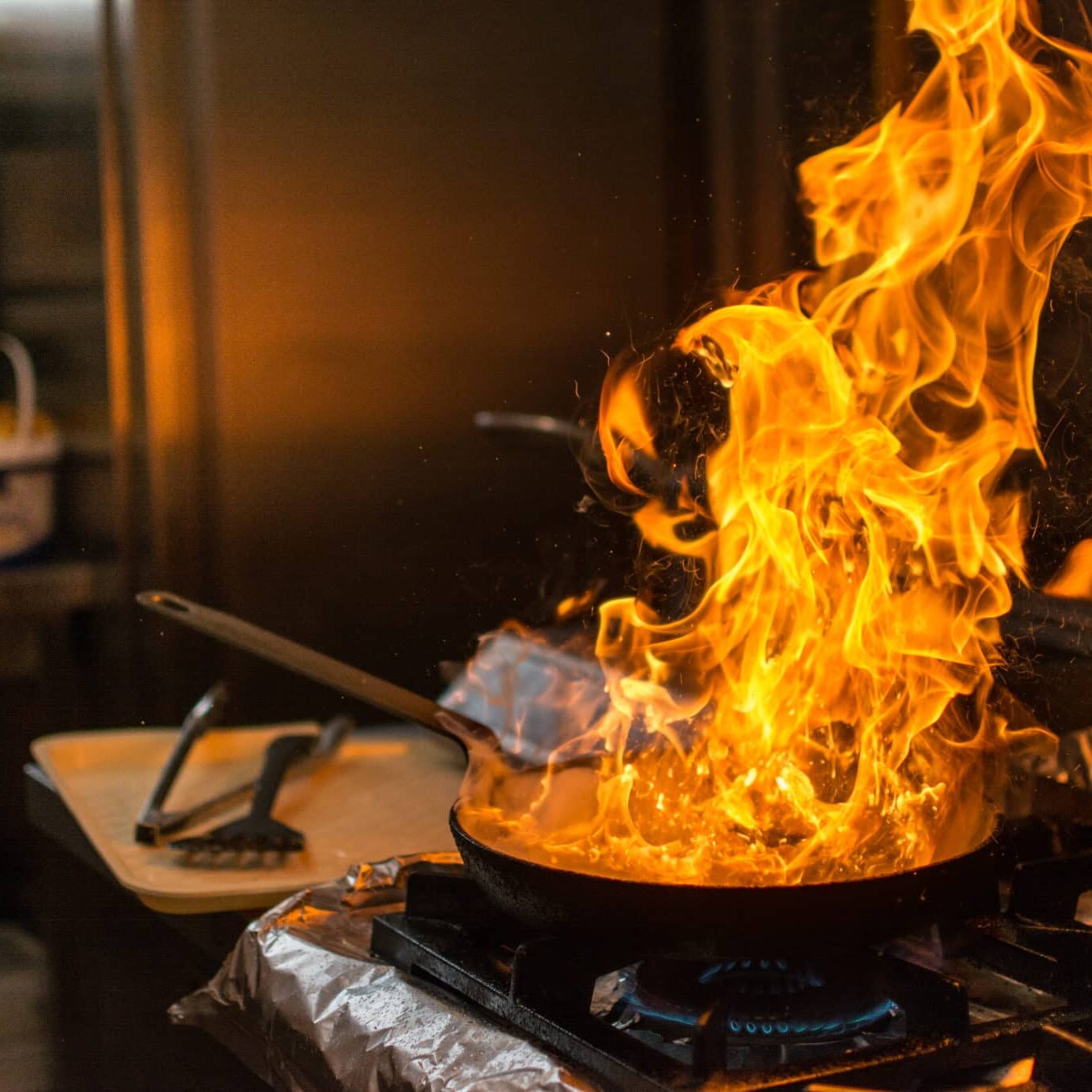 Kitchen
Cooking accidents are one of the leading causes of smoke damage. Grease fires, pans burning up, or hot appliances being left on are some of the most common culprits. You can prevent kitchen accidents by:
Setting timers and reminders.

Making sure hot appliances have plenty of space around them.

Keeping your counters clear.

Immediately turning off burners and ovens when you're done using them.

Investing in a kitchen fire extinguisher.
Heat Lamps & Pads
We often see indoor and outdoor smoke damage come from neglected heat lamps or heat pads. These items can melt surfaces like plastics or linoleums. Unfortunately, incidents with heat lamps and pads items often include pets and livestock. 
If you use heat lamps or heat pads, we recommend:
Making sure there is plenty of space around them.

Being mindful of the surrounding materials and their heat tolerance.

Checking in on your heated areas regularly to ensure correct temperatures.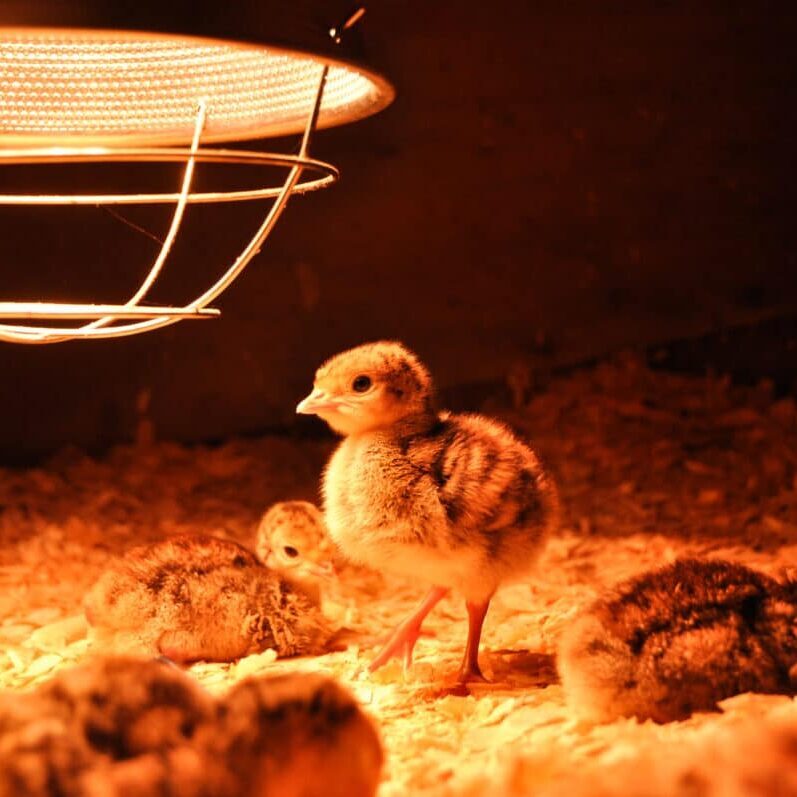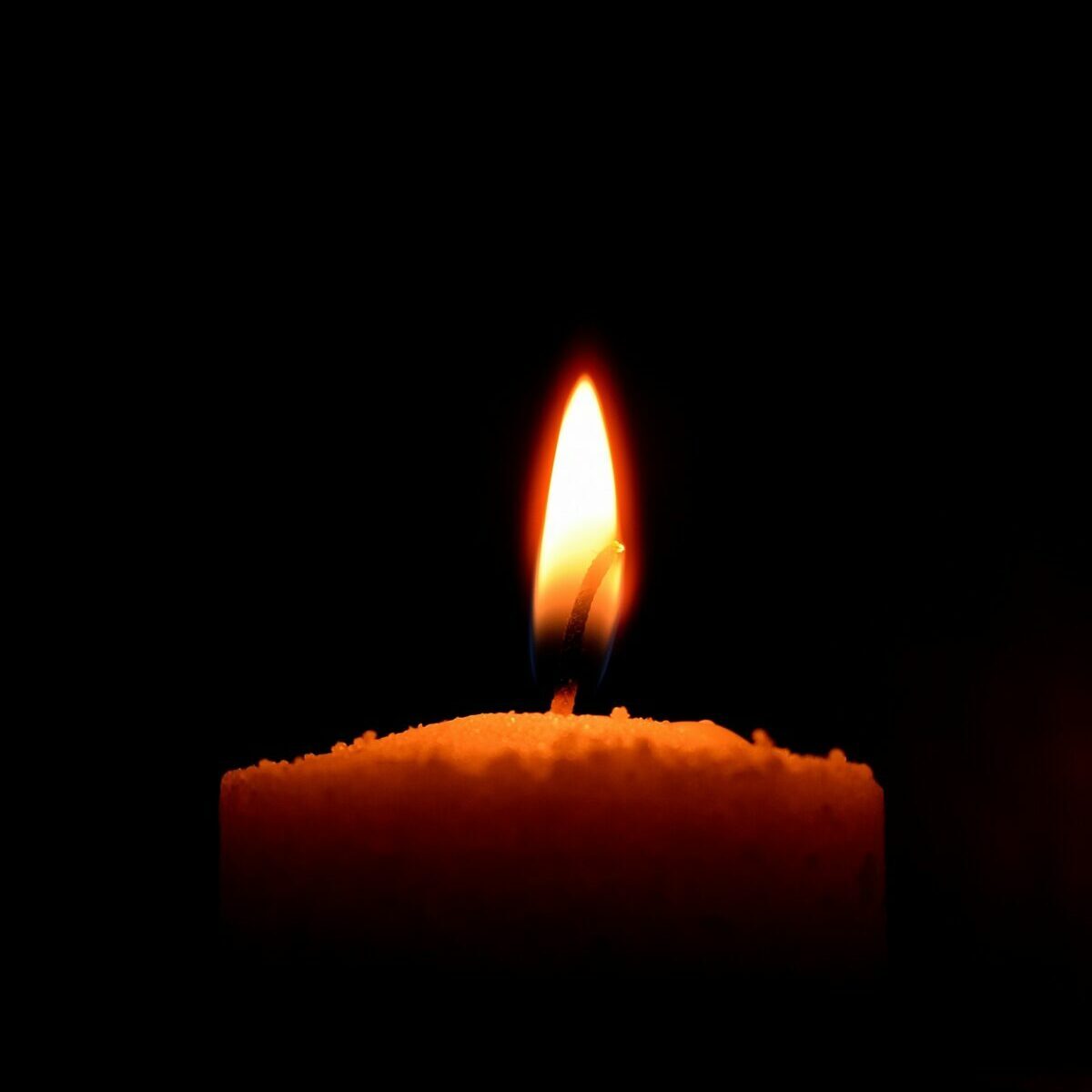 Small Accidental Fires
Accidents happen. Smoke damage doesn't have to come from a big fire. Anything from kicking over a space heater, to lighting a candle too close to the curtains can do it. 
There are a few basic things you can do to prevent most accidents from happening:
Keep flammable items away from children.

Store flammable and combustible items properly.

Give hot items adequate space.

Use ventilation when you're cooking. 

Keep heaters, fireplaces, and chimneys clean.

Invest in a fire extinguisher.
If an accidental fire or melt does happen, remember to call and have the area inspected for damage.
The process begins when you call. While each of our clients have unique situations, we tend to work through three phases when restoring your property.
We'll start by asking you about the incident and evaluating the extent of the damage. This ensures we bring the appropriate equipment and technicians. Usually, we can be there and get equipment going the first day. During this phase, we'll also work through getting a bid to your insurance.
Once the assessment is complete, the next step is to prevent further damage to your property.
Depending on the severity of your situation, mitigation can look different from client to client. 
For example, if your roof was damaged, we may begin by tarping it off to prevent weather exposure. The same is true for windows or doors, and we would board those up. If the fire department was on scene or if sprinklers were set off, we may work through some of the water damage restoration process.
Special Care & Cleaning Services
Once the source of flood damage has been stopped, the drying process begins. This can take anywhere from hours to weeks, depending on the size of the affected space and the scope of damage. The most common equipment we use to extract water is air movers, fans, and dehumidifiers.
After mitigation, you'll begin to see the area return back to normal. Again, the restoration step is a lot of cleaning up. This can look like scrubbing, sanding, refinishing, sanitizing, or replacing affected surfaces altogether.
We have special equipment and techniques for the restoration process, including: 
Air scrubbers

Ozone generators

Hydroxyl generators

Thermal fogging

HEPA filters

Chemical sponges
Odor Removal
Handling odors is also a big part of restoration. We often receive clients who tried to restore smoke damage themselves. Unfortunately, you may not always get the best results when trying to clean up independently. Residual smoke and soot can leave you with odors coming out of the house during warmer weather. This is especially true if the original damage occurred during winter.
Reconstruction
The final step of the restoration process is reconstruction. In the event that any water damage occurred, we'll ensure the area is completely dry before beginning reconstruction. If your original incident was minor, you may not need anything more than cosmetic repairs like repainting, carpeting, or drywall. If you had a larger fire, Baxter Construction & Restoration is a full service restoration company. We are capable of doing most major structural repairs.
4. Why Choose Baxter Construction & Restoration?
With smoke damage, time is of the essence. Not only can smoke and soot ruin your belongings, but it can also develop into a serious health hazard. You deserve a premier restoration company that's safe and efficient.
At Baxter Construction, we guarantee excellent service, meeting industry standards, and a high level of attention to detail. Our technicians are outstanding, qualified individuals. Many of them are IICRC certified. We maintain a drug free workplace, background check all of our employees, and use properly branded vehicles for easy identification on site.  
With over 25 years of business, Baxter Construction has the experience and equipment to handle your restoration needs. No restoration company in Yakima can compare to the technology and staff we have. Let us help get you and your home back to normal.